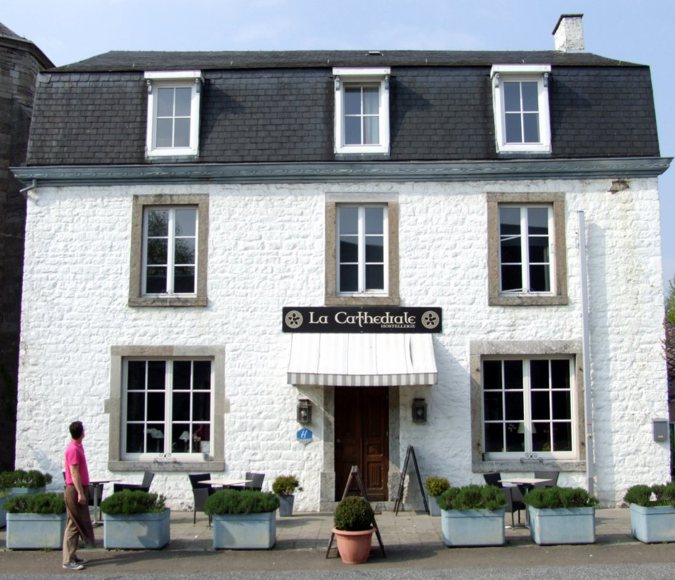 The "La Cathédrale" hostelry is located in the Ardennes village of Resteigne (in the Belgian province of Luxembourg). This hostelry has nine charming rooms, each with its own bathroom and shower, and fitted out with all modern comforts such as television, telephone and free Wi-Fi.
De most important toruist attractions of the Ardennes are all close by. Visit the Caves of Han (6km), Han sur Lesse (6km), The village of books Rédu (9km), Euro Space Center (15km), The Cathedral of St.Hubert (15km), Rochefort (10km), Castle Lavaux Saint-Anne (12km), Archeoparc Malagne... they are all just around the corner.
In addition, "La Cathédrale" features a restaurant, a lounge/bar, private parking and a sauna. Stays can be booked either on a bed and breakfast or half board basis. Manager and Chef Cliff Vanhooren guarantees you a fine dining experience.

In the morning, guests can enjoy the hostelry's varied breakfast buffet while taking in the view over the garden. Afternoons and evenings get off to a great start with the lunch and gourmet menus. Additionally, you can always pick and choose from a range of tasty dishes on the menu.

Cliff Vanhooren offers his guests a French-Belgian cuisine prepared with regional and seasonal produce. The hostelry regularly puts on themed days around lobster, asparagus and game.